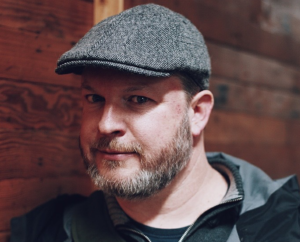 Chris Minnick is a prolific published author, blogger, trainer, web developer and co-founder of WatzThis?. Minnick has overseen the development of hundreds of web and mobile projects for customers from small businesses to some of the world's largest companies, including Microsoft, United Business Media, Penton Publishing, and Stanford University.
Since 2001, Minnick has trained thousands of Web and mobile developers both in person as well as through leading online training providers, including Pluralsight.com, Ed2Go, SkillShare, and O'Reilly Video.
As a writer, Minnick has authored and co-authored books and articles on a wide range of Internet-related topics including: HTML, CSS, mobile apps, e-commerce, e-business, Web design, XML, and application servers. His published books include: Adventures in Coding, JavaScript For Kids For Dummies, Writing Computer Code, Coding with JavaScript For Dummies, Beginning HTML5 and CSS3 For Dummies, Webkit For Dummies, CIW eCommerce Certification Bible, and XHTML.
In addition to his role with WatzThis?, Chris is a winemaker, a contributor to several blogs (including chrisminnick.com), and an avid swimmer, cook, and musician.
Minnick studied creative writing, literature, journalism, and film at the University of Michigan, and worked in editorial, circulation, and online publishing capacities at newspapers and magazines in Ann Arbor, Detroit, and San Francisco.
Read more at chrisminnick.com and on Chris's LinkedIn profile.